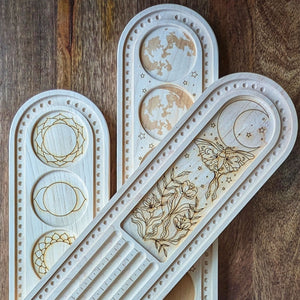 Mala Boards
Made entirely in the USA of solid American maple wood, these mala boards count 108 beads for you. They make it easy to design half-malas, too!
SHOP NOW
Bracelet Boards
These bracelet boards measure for you! Fine-tune your designs before you even start stringing.
SHOP NOW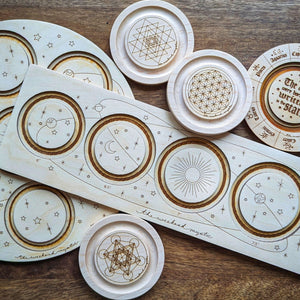 Blog
Easily Fix Bead Holes that are Too Big or Small There's nothing worse than waiting days (or weeks) for your bead order to come in the mail, only to find...
Learn the right way to measure a wrist, then take the guesswork out of a perfect fit for your customers with this handy Bracelet Calculator! No matter what size beads...
How to Knot Gemstone Beads the Right Way Making your own mala beads can be a healing and meditative process in itself. Of course, choosing the gemstones to fit your...